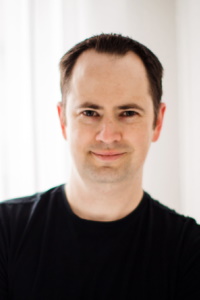 Timothy Iliff LAc is a licensed acupuncturist in the state of Ohio. He completed his master's in Acupuncture at the Arizona School of Acupuncture and Oriental Medicine in 2012. He earned his doctorate in Chinese Herbal Medicine in 2020 from the Pacific College of Health and Science. He has been treating patients with acupuncture for 8 years specializing in pain and neuropathy relief with Master Tung acupuncture. He is recognized as an authority on pain acupuncture and mobility
improvement and was the first acupuncturist employed by the United States Air Force to treat combat injuries and help reduce morphine dependency. Tim also designed and taught numerous graduate courses on pain management acupuncture at the Arizona School of Acupuncture and Oriental Medicine. He enjoys fitness and the outdoors. His current hobbies are chasing after his son, cross country skiing, fishing, Qigong, Tai chi and Systema. Previously he was involved with competitive swimming, wrestling, rock climbing and college gymnastics. He draws on a large amount of treatment knowledge from practicing Chinese kung fu and weightlifting for over 20 years.
His previous career was as a certified personal trainer addressing sports injury recovery with Chinese medicine exercise, which gives him a greater ability to work with athletes of all abilities, including those who are amputees.
Tim is coming to us from Baxter Village Health Center, an integrative health center in South Carolina.